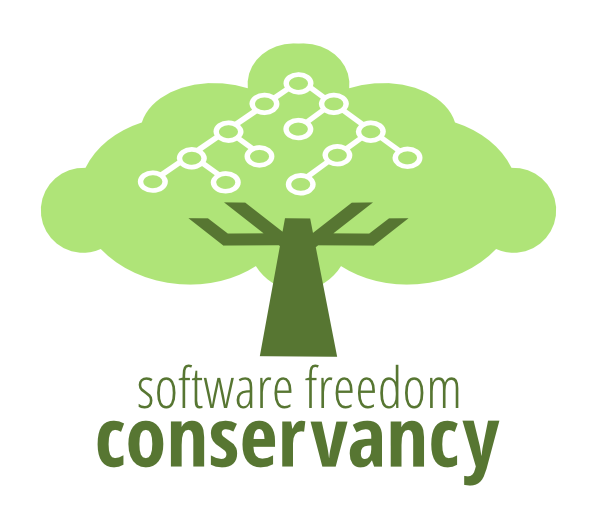 November 4, 2022
Many of you are inquiring about a lawsuit filed yesterday afternoon by
two "J Doe" Plaintiffs regarding the serious and ongoing GitHub Copilot problem which we have been working on for the last 18 months. This issue is dire and important, but includes many complex
issues that intersect FOSS license compliance with moral questions of software freedom and the future of machine learning in human endeavor. Complex issues need careful, diligent, and community-oriented consideration and response.
The attorneys in this newly filed case — Matthew Butterick and the Joseph Saveri Law Firm — did reach out to us, and we've been in discussions with them as to the key
issues of copyleft policy and concerns about problematic interpretations of copyleft that are
inherent in this type of novel litigation. These attorneys expressed to us that they had Plaintiffs
who wanted to move very quickly, and we certainly understand their frustration.
We pointed these attorneys to our Principles of Community-Oriented GPL Enforcement,
which we co-drafted with the Free Software Foundation and has been endorsed by the Linux Netfilter Team, and many others. One of those
principles is particularly relevant in this situation: Community-oriented enforcement must never prioritize financial gain.
Now that lawsuit has been filed, we call on the two J. Doe Plaintiffs (and any Plaintiffs whom these attorneys recruit hereafter) to also endorse these principles.
We do share your frustration and anger that Microsoft's GitHub has continued its infringement and Microsoft and GitHub's refusal to
work with the community regarding their aggressive anti-FOSS activity and unprecedented license violation. However, FOSS licensing is not primarily about
business models, or financial recovery. GitHub's actions with Copilot are offensive primarily because
they seek to undermine the system of copyleft that is specifically designed to assure that users, developers, and consumers
all have equal rights. We wrote the Principles to help guide ourselves and others through complex and thorny policy issues that always come up in FOSS licensing violations. None of us know for certain how this case will proceed, but we ask Plaintiffs now to stand up for the principles of FOSS licensing ahead of time — as we (and the other aforementioned organizations) have done.
We do note that this action is a class action. That means the lawyers here are seeking to bring this action not just for
the two J. Doe's, but their filing of this suit is a request for all of us to trust them to bring this action for everyone. Given that nearly every line of FOSS ever written is likely in the Copilot training set, it's quite likely that nearly everyone reading this message will find themselves to be part of the class when the Court certifies the class. As such, every one of you, perhaps in the far future or perhaps
very soon, will have to make a decision about whether to join this action or not. We, too, at SFC are making that decision right now.
For the avoidance of any doubt, we are not commenting on the legal claims in the case; we know there are many strong claims to pursue on this matter.
However, as a public charity (focused on software freedoms and rights in the public good), we must carefully consider the policy implications of this suit, and fully explore
potential unintended consequences of a victory (or defeat) by the Plaintiffs. A victory in this particular case may ultimately be a loss for FOSS licensing (for example) if the remedies fail to correct the bad behavior.
Please do subscribe to our blog and news feed to be sure you see future announcements. If you'd like to have interactive
community discussion about the principles of copyleft enforcement, please also join the discussion on our principles-discuss mailing list. If you'd like to have an interactive discussion about the moral and ethical issues and concerns about AI-Assisted Software Programming Systems (such as Copilot), please join our ai-assist mailing list.
Finally, we do again take this opportunity to again ask Microsoft's GitHub to start respecting FOSS licenses (copyleft in particular), cooperate with the community, & retract their incorrect claim that their behavior is "fair use".