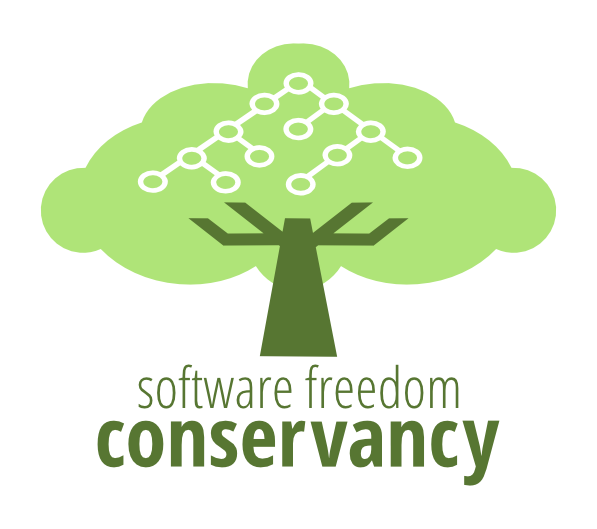 A new, independent Godot Foundation is in the works
November 1, 2022
Today we congratulate the Godot project on their graduation from Software Freedom Conservancy!
The Godot Game Engine joined Software Freedom Conservancy in 2015, and we're incredibly proud of their growth and improvement since then, empowering people everywhere to make their own games. The team that they have in place funded by the project for this work and the level of resources that the project has grown to need, now means that it is time for them to start their own independent organization. Working with them has given us so much hope for the future of software freedom in the game design and creative space, in which they play such a vital role. We can't wait to see their new organization thrive.
One of the few free software projects in the game making sphere; Godot has shown that it is possible to build upon software freedom principles of community, transparency and creating tools by and for their users. Bringing the project into our umbrella demonstrated just how successful these principles could be. The Godot leadership is committing their new organization to continue with the models and guidelines that we developed with them.
Godot's successful growth over the years has provided a great example of how free software projects can thrive in a 501c3 charitable model. We're so pleased that we were able to provide the fiscal sponsorship, legal guidance and community support that Godot needed on their way to become the leading example of a free software game engine community.
As a fiscal sponsor, SFC helps its projects hire contractors, negotiate contracts, and works with projects to manage project funds. Over the past 7 years Godot has learned about the ins and outs of these processes and learned what works best for them and their community. The transition will take some time, but we will work closely with the new Godot Foundation to help them with the process. SFC will take on an advisory role so that our knowledge of non-profit operations and community building remain a resource the project can still rely on.
The new Godot Foundation is modeling its governance based on our existing structure, and will be largely adopting our policies for their own. Additionally, the current Project Leadership committee will become the new organization's Board of Directors, which will provide continuity and will help ensure that any questions or concerns will be handled with as much care and attention as they have in the past.
We at the Software Freedom Conservancy are thrilled for this new direction and happy to continue to support Godot in its new chapter.
"The Godot Foundation is dedicated to creating Free and Open Source Software and to ensuring that work on the Godot project is sustainable. The Foundation's Mission is to "financially support the growth, initiatives and activities of the Godot Engine project, an open-source project that provides a free suite of tools and educational materials around the Godot Engine. Godot Engine – Free and open source 2D and 3D game engine." To read more from Godot Foundation.
"It's been incredible to see Godot's growth during the time it's been an SFC project and to see it mature to the vibrant community it is today, always keeping their software freedom principles central to their activities." said Karen Sandler, Executive Director of SFC. "We look forward to seeing all that Godot will accomplish in its new organization, and, of course, to playing a lot of new amazing games that will be made with the game engine in the years to come!"