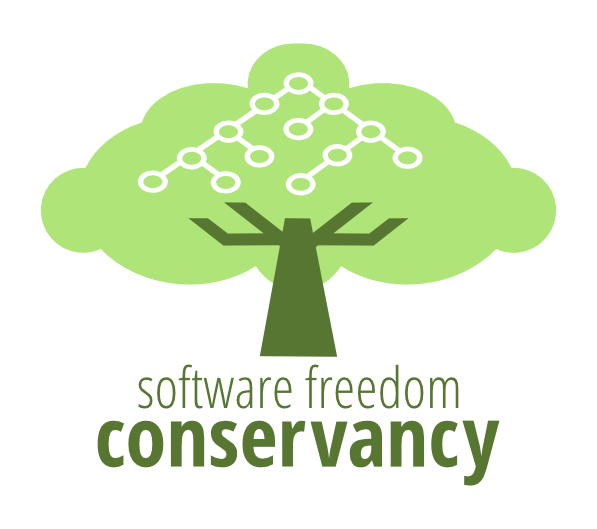 Deb Nicholson to Join Open Source Initiative as Interim General Manager
August 20, 2020
Deb Nicholson has been serving as our Director of Community Operations for just over two years and is now leaving to Conservancy to take on the role of Interim General Manager at the Open Source Initiative (OSI). Although Deb will no longer be on our staff, she'll remain part of the Conservancy community, most formally as a volunteer on our Evaluation Committee that reviews applications from potential new member projects.
In the two years since she became the Director of Community Operations, Deb has helped Conservancy welcome six new member projects, put on two Copyleft Confs, run two fundraising seasons and contributed over 50 posts to our blog.
"Deb has been an important part of Conservancy's growth and successes over the last two years. While it's hard to imagine Conservancy without Deb, we look forward to many more collaborations with OSI and are thrilled to see her step into this important role. I'm happy knowing that we will continue collaborating towards the betterment of the software freedom movement across organizations." said Karen Sandler, Conservancy's Executive Director.
Deb added, "It's been fantastic being part of Conservancy's day-to-day work and part of the conversation around its plans for the future. As our relationship to technology becomes ever more deeply entwined, I'm proud to have been part of the work to empower users here at Conservancy and look forward to following the organization's progress as both a Conservancy volunteer and FOSS colleague."
OSI and Conservancy are organizational allies in the promotion of software freedom. Last year, Conservancy became an affiliate member of OSI, https://sfconservancy.org/news/2019/mar/14/joiningOSI/ and in matters that affect the global free and open source software communities that both orgs care deeply about, the two non-profits will continue to work together. Conservancy wants to congratulate both OSI and Deb on their decision to join forces.
Josh Simmons, Open Source Initiative's President says,"We're thrilled to welcome Deb as an Interim General Manager at OSI. Her credentials are top notch, and she's well respected within the free and open source software communities… I couldn't ask for a better partner as OSI works through its second major transformation! Deb's roots in the software freedom community and at Conservancy bode well for our movements as we strive to present a more unified front to advance our shared goals."