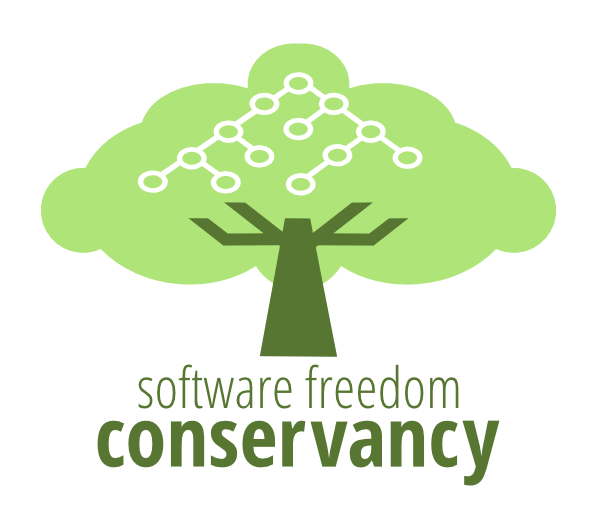 OpenWrt Joins Conservancy
September 10, 2020
OpenWrt — building on their sixteen years of success as the most popular Free and Open Source (FOSS) wireless router project — today joins Conservancy as a member project. FOSS wireless routers assure software freedom for all Internet users. Conservancy will help OpenWrt continue to thrive and grow as its new fiscal sponsor.
OpenWrt occupies a special place in the history of software freedom. OpenWrt's creation and launch shows that GPL enforcement works and advances software freedom. In 2004, when Linksys released the firmware code for the WRT54G router series, coders and tinkerers regained control over their own routers, and launched OpenWrt based on the sources liberated from GPL enforcement. Today, OpenWrt leverges software freedom protected by the GPL to share that freedom and control with everyone who uses wireless routers to connect to the Internet.
Bradley M. Kuhn, our Policy Fellow and Hacker-in-residence has a long history with OpenWrt. "A few times in my career, I've had the opportunity to collaborate with like-minded developers and techologists who took a stand that became a catalyst for major change. The proudest, though, was when I led the coalition who enforced the GPL on Linksys' non-compliant WRT54G", said Bradley. "It brings me great joy these many years later to have the opportunity to support, defend, and improve the OpenWrt project through our work at Conservancy. OpenWrt structures itself primarily as a user-focused, grassroots project to provide liberated after-market firmwares for as many wireless router models as possible. I cannot even imagine a project that fits better with the mission and focus of Conservancy to bring FOSS to the general public."
Inside Conservancy, as with our other member projects, a small representation committee will represent the OpenWrt community and leadership to streamline interactions and work with staff. This initial representation committee will be John Crispin, Hauke Mehrtens, and Jo-Philipp Wich. Excited to join Conservancy today, on behalf of the committee, Jo-Philipp stated: "The OpenWrt team is proud to continue our work towards internet software freedom as a Conservancy member project. Conservancy's commitment to software freedom and its nonprofit expertise make it a natural fit for OpenWrt. We look forward to improving our project's organization and securing the future development and availability of FOSS embedded router firmware together".
Even before OpenWrt's joining today, Conservancy collaborated in other ways with the OpenWrt project, including many regular contributors to OpenWrt joining Conservancy's GPL Compliance Project for Linux Developers. Conservancy also often uses OpenWrt's porting status on various models as a reference to assess GPL compliance status in the wireless router market. Formalizing our various connections in this new way is an exciting step for OpenWrt and Conservancy, and we all look forward to doing more to advance the state of software freedom for wireless device users.
About OpenWrt:
The OpenWrt Project is a Linux-based operating system targeting embedded devices. Instead of trying to create a single, static firmware, OpenWrt provides a fully writable filesystem with package management. This frees you from the application selection and configuration provided by the vendor and allows you to customize the device through the use of packages to suit any application. For developers, OpenWrt is the framework to build an application without having to build a complete firmware around it; for users this means the ability for full customization, to use the device in ways never envisioned.
About Software Freedom Conservancy:
Conservancy is a resourceful, non-profit organization dedicated to helping people take control of their computing experience by growing the software freedom movement, supporting community-driven alternatives to proprietary software and defending free software builders with practical initiatives. Conservancy believes that the future of software should be for everyone, and in particular, home users of small electronic devices such as wireless routers.