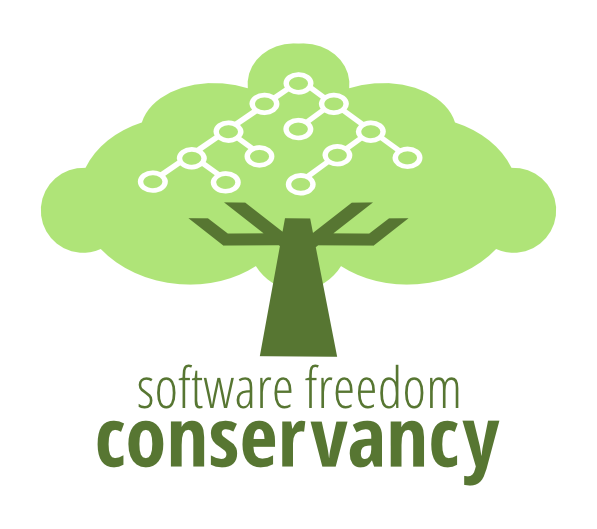 Rosanne DiMesio is Conservancy's New Technical Bookkeeper
June 13, 2019
We're excited to announce that we've hired Rosanne DiMesio to be our new Technical Bookkeeper. Rosanne is a longtime volunteer with the Wine project ( which was one of Conservancy's founding member projects) where she focuses her efforts on making things easier for users. She is also an Outreachy (also a Conservancy project) graduate who completed her internship working with Wine on improving their Applications Database (AppDB). Rosanne has done many different things during her career, including working as an English teacher and doing tech support for emergency response services. She brings her passion for free software and her care for new free software users to the role at Conservancy.
"Rosanne has been an incredible force for good within the Wine project. I am delighted to know that my fellow Conservancy project members are going to get the benefit of her organization and insight; this is a huge win for Conservancy." says Jeremy White, a member of the leadership committee for the Wine project and CEO of CodeWeavers.
Conservancy has grown from a one person operation to now five full-time people, one part-time staff person, a lawyer on retainer and many generous volunteers who help us with everything from domain-specific legal expertise to writing to staffing booths at events. The work load at Conservancy has steadily increased over the last two years as we've added more member projects and our existing member projects have become more active, and thanks to our generous Supporters, we were able to expand in our most critical area.
Fiscal sponsoring involves lots of accounting and at the end of the day, bookkeeping is one of our most time-consuming tasks. Our accounting systems were custom-built by us in response to the lack of free software (or any software) to solve this problem for us. Conservancy's needs are fairly specialized; international, distributed teams all engaged in different activities within a charitable setting across dozens of different project funds. Rosanne's hire will help us improve our systems without taking time away from our member projects' daily accounting needs.
"Increasing full-time staff from four to five is big step for our small organization." said Karen Sandler, Conservancy's Executive Director."Rosanne is uniquely qualified for the role. Her skills and experience with free software communities will enable us to more efficiently serve our member projects and help us grow in the coming years."
Because of the specialized systems we have now, the Technical Bookkeeper role is an unusual one. It combines command line savvy and a bookkeeper's attention to detail. Conservancy was overwhelmed by the strong number of applications from people who were obviously passionate about software freedom and our work. We felt so lucky to have a tough time narrowing the field, but Rosanne was the clear standout. She comes to us with technical expertise, bookkeeping experience and a great understanding and appreciation of Conservancy's mission. Rosanne started last week and is already answering accounting tickets, tinkering with scripts and talking with member projects.
We hope you'll join us in welcoming Rosanne to the Conservancy team!