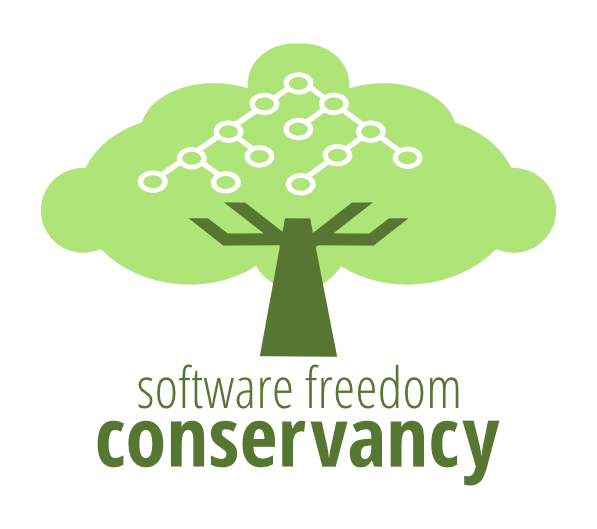 Denver Gingerich Appointed SFC's first Director of Compliance
Gingerich to coordinate and lead SFC's continued GPL enforcement
December 5, 2022
Today Software Freedom Conservancy announces that as part of its ongoing efforts to achieve widespread GPL compliance across the tech industry, SFC promotes Denver Gingerich to Director of Compliance.
SFC is the only organization actively defending Linux's license (the GPL version 2) among the various other projects for which SFC enforces. While enforcing the GPL (and other FOSS licenses) is never SFC's preferred approach, the number of egregious violations of the GPL (including examples such as Vizio) requires SFC to take action given its charitable mission of sustaining FOSS projects, which cannot exist without a fair reciprocal relationship in the organizations and for-profit companies that use them.
As part of its commitment, SFC is continually looking for additional resources and new ways of ensuring the key reciprocal relationship of copyleft is upheld. While SFC only uses lawsuits as a last resort, it is a sad fact that more and more companies have dug in their heels instead of complying with the clear text of the GPL and other FOSS licenses when we ask them to. As a result, SFC will focus its efforts, as necessary, on increasing its capacity to work with such companies. SFC is pleased that Gingerich is increasing his involvement to improve the community relationships in FOSS by increasing compliance through various means (primarily educational) to get us back to the reciprocity that copyleft licenses codify in their text.
"We met Denver just a few months after SFC's founding, and he was one of the first
people to report a GPL violation to us. Since then, he's worked with us part-time, providing an incredible balance of expertise and engineering skill required to build from source offerings", said Bradley M. Kuhn, SFC's Policy Fellow and member of our Board of Directors. Bradley added: "It
has been an honor for me to mentor Denver all these years. His FOSS license knowledge and a passion for advocacy around software right to repair today ranks him among the highest echelon of FOSS advocates. He has led our community engagement with the Right to Repair movement in his decade-plus of work with SFC. I am so glad to welcome him into an expanded role as our first Director of Compliance."
Gingerich brings more than 11 years of experience at SFC with him to his new role as Director of Compliance, while also participating in FOSS business endeavors outside of Conservancy, showing FOSS is not only pro-business, but leads to more sustainable business models and thoughtful businesses. Gingerich's experience in both fields makes him uniquely qualified to help businesses understand why FOSS licenses exist and how to be good stewards of the FOSS that these businesses modify and redistribute.
Denver has been very active in many of SFC's compliance initiatives in the past, including, working with specific companies about their compliance, helping to explain how copyleft licenses work and recently debuted our new copyright assignment project. He has spoken at conferences like Copyleft Conf and written extensively on misconceptions of compliance while keeping an eye on legislation and other timely issues for copyleft. Recently Gingerich has been leading efforts for SFC to collaborate with other Right to Repair organizations.