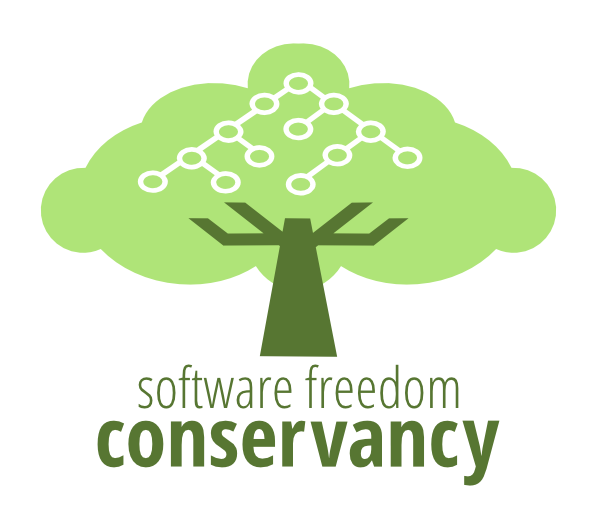 Conservancy Becomes an Open Source Initiative Affiliate Member
March 14, 2019
Conservancy joins a long list of Open Source Initiative Affiliate Members. We believe that the non-profits serving free and open source software communities should seek out ways to support each other. There are certainly many different strategies that help us build and maintain a robust commons and a solid consistent understanding of the licenses that enable collaborative development is critical. The Open Source Initiative's role as steward of the Open Source Definition is extremely compatible with our own work to provide a fiscal home for community-driven free software projects and our ongoing work to enforce the General Public License (GPL).
"We're excited to participate in the Open Source Initiative's ongoing work to educate users and decision-makers about how licensing and cooperation go hand in hand. By joining as an affiliate member, we affirm our support of collaboration to promote the ideals of software freedom." says Karen Sandler, Software Freedom Conservancy's Executive Director.
"Software Freedom Conservancy continues to have a profound effect on the world of free, open source software both through its work sustaining important projects and by engaging more widely on topics of general concern. OSI is delighted to welcome them as an Affiliate and looks forward to working with them to promote software freedom." says Simon Phipps, OSI Board President.
About The Open Source Initiative
Founded in 1998, the Open Source Initiative (OSI) protects and promotes open source software, development and communities, championing software freedom in society through education, collaboration, and infrastructure, stewarding the Open Source Definition, and preventing abuse of the ideals and ethos inherent to the open source movement. The OSI is a public charity with global vision based in California. For more information about the OSI, see https://opensource.org.
About Conservancy
Conservancy, a public charity focused on ethical technology, is the home of nearly fifty member projects dedicated to developing free and open source software. Conservancy acts as a corporate umbrella, allowing member projects to operate as charitable initiatives without having to independently manage their own corporate structure and administrative services.
Questions about Open Source Initiative or Conservancy? Drop us a line at contact@opensource.org or info@sfconservancy.org