December 2, 2020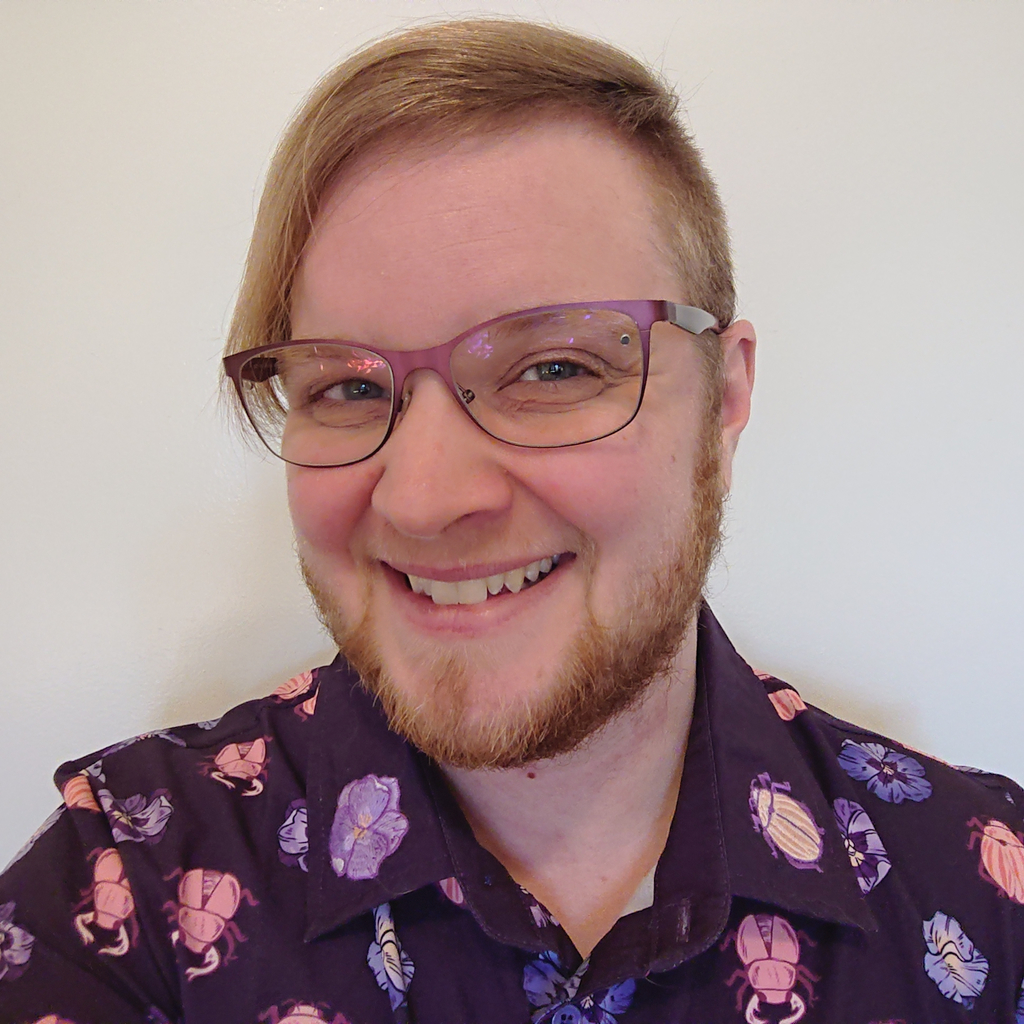 Portrait © Sage Sharp, CC BY
Today Software Freedom Conservancy announces its newest employee, Sage Sharp. Sharp has been critical to the success of Outreachy, Conservancy's diversity initiative that provides paid, remote internships to people who are subject to systemic bias or impacted by underrepresentation in tech. Sharp joins as Senior Director of Diversity & Inclusion, focusing on Outreachy.
Sharp is a long-standing free software contributor, and known for their work as a Linux kernel maintainer for seven years. They also founded their own company, Otter Tech, with which they trained over 400 people on how to enforce a Code of Conduct. Sharp also advised free software communities on their Code of Conduct enforcement procedures. Also notably, Sharp created or consulted on custom Codes of Conduct and enforcement procedures for the PyCon U.S. conference, the Python Software Foundation, Elastic, GNOME Foundation, and The Carpentries.
Sharp has given numerous talks at free software conferences. Recently, Sharp gave the 2019 keynote at SeaGL entitled "Countering Impostor Syndrome Culture". Sharp has also won awards for their free software contributions, including the 2016 O'Reilly Open Source Award and the 2015 Women in Open Source Award sponsored by Red Hat. Sharp came out as non-binary and transgender in 2017. Sharp now uses they/them pronouns.
For the last seven years, Sage Sharp has worked with Outreachy. Sharp was the coordinator for Outreachy Linux kernel mentors 2013 to 2015. In 2015, Sharp stepped up to become an Outreachy organizer, working with Outreachy participants from many free software communities. Sharp worked alongside Outreachy organizers and fellow Outreachy Project Leadership Committee members Marina Zhurakhinskaya, Karen Sandler, and Tony Sebro.
"We are so fortunate that Sage has dedicated their talents to growing and improving Outreachy, first as a Linux kernel coordinator and mentor, then as a contractor, and now as a full-time employee," said Marina Zhurakhinskaya, who relaunched the internship program in 2010. "As we celebrate 10 years of Outreachy internships and over 700 interns whom we supported in becoming established free software contributors, we are poised for continued success and growth thanks to Sage's leadership."
Sharp will be working full-time as an Outreachy internship organizer, seeking grants and funding for Outreachy, promoting the program, and ensuring that the Outreachy mentors, coordinators, applicants, interns, and alums are supported.
"Having Sage, with their impressive skills and experience, as a full-time employee is momentous for both Conservancy and Outreachy," commented Karen Sandler, who has been part of Outreachy's leadership since 2011 and is Conservancy's Executive Director. "This is the first time Conservancy has hired a full-time employee to work on one of its member projects. With Sage in this role, Outreachy will be a more stable program and poised to grow."
"To me, the challenge of getting people to use and contribute to free software is closely aligned with the struggle to make our free software communities more inclusive," said Sage Sharp. "Free software communities need a diverse set of contributors to understand people's needs, especially the needs of marginalized groups. That is how we ensure all people use free software. But in order for free software to attract and retain a diverse set of contributors, our communities need to change their culture to become more inclusive. Outreachy provides the link between people from marginalized groups and supportive free software communities. Working closely with Conservancy is essential for the success of Outreachy and the future of free software."
Sharp will also host weekly office hours for Conservancy member projects. Conservancy is proud to support free software member projects who seek advice on diversity, inclusion, and creating safe and welcoming communities.