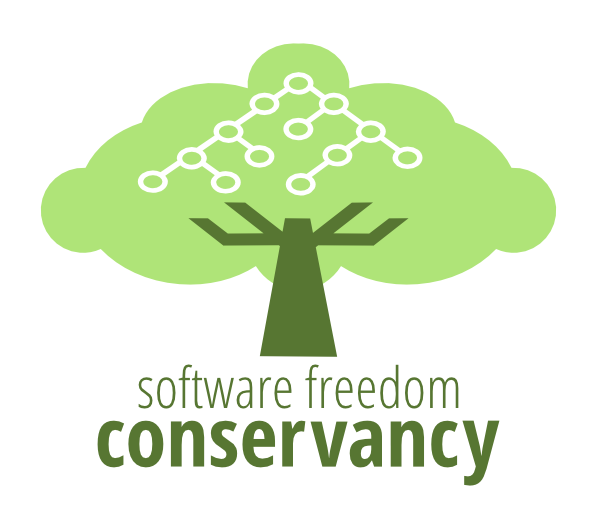 Sandler commended by premier Belgian university for her outstanding work in software rights
January 30, 2023
At their annual Patron Saint's Day celebration ("Patroonsfeest"), the Katholieke Universiteit Leuven (KU Leuven) will bestow SFC's Executive Director, Karen Sandler, with an honorary doctorate. Sandler was nominated by the student body in recognition of her outstanding work at Software Freedom Conservancy (SFC), her many years of FOSS leadership, and her advocacy and pursuit of software freedom and rights for all. Joining other scientists, artists and activists from across the world, Sandler is one of five honorary doctorate nominees for this years' "Patroonsfeest" at KU Leuven. We invite everyone from the FOSS community to attend these events in person in Leuven, or watch via the livestream (details below).
Tomorrow, Sandler will deliver a lecture at KU Leuven entitled Software Rights: Accountability and Autonomy In Our Technology. Those able to attend in person can register now. SFC Sustainers around the world can watch the live stream (PINCode: 882021) — tomorrow, January 31, 2023 at 15:00 UTC (16:00 in Leuven). Sandler's lecture will focus on the intersection of software rights and the need for autonomy over our devices that we increasingly rely on in our lives.
On Thursday, February 2, 2023, Sandler will accept the award at the "Patroonsfeest" event in Leuven. Her family and SFC Policy Fellow, Bradley M. Kuhn, will attend to witness this prestigious event. Following the annual academic procession and ceremony, the University will bestow the honorary degrees to Sandler and the four co-nominees in a Convocation at the Pieter De Somer Auditorium. For those in Belgium, registration remains open for "Patroonsfeest" if you would like to join us in person in celebrating this honor. The "Patroonsfeest" will also be livestreamed begining at 2023-02-02 at 07:45 UTC (08:45 in Lueven. If you're an early riser on the east cost of in the USA, note that the actual awards ceremony should begin on that link around 5AM US/Eastern).
This special event coincides with the exciting return of in-person FOSS events in Belgium throughout the week — culminating in the return of in-person Free and Open Source Software Developers' European Meeting (FOSDEM) this weekend.
We invite everyone around the world to attend Karen's lecture tomorrow via the live stream. For those already in Brussels for FOSDEM, note that Leuven is a short train ride from Brussels if you'd like to attend (IRL) Karen's lecture tomorrow or "Patroonsfeest" on Thursday.
Meanwhile, Karen, Bradley, and SFC's Community Organizer, Daniel Pono Takamori, look forward to meeting you at FOSDEM! You can find Bradley and Karen in the Legal and Policy DevRoom that they co-organize (with Tom Marble and Alexander Sander) on Saturday, or find us all weekend long at our booth (aka stand) at the conference.
Belgian Events Summary
TUE 2023-01-31 15:00 UTC (16:00 in Leuven, 7AM US/Pacific, 10AM US/Eastern)

Karen's Sandler's lecture, Software Rights: Accountability and Autonomy In Our Technology in the Promotiezaal at KU Lueven. Registration required for in-person. Live stream available (PINCode: 882021).

THU 2023-02-02 07:45 UTC (08:45 in Leuven, 02:45 US/Eastern, 2023-02-01 23:45 US/Pacific)

KU Lueven's "Patroonsfeest", with honorary doctorate presentation beginning at 09:45 UTC (10:45 Lueven). Registration required for in-person. Live stream available.

SAT 2023-02-04 10:30 — 18:50 local time

FOSDEM 2023 Legal and Policy Issues DevRoom in UB5.132 at the LB Solbosch Campus, Brussels, Belgium. (Sadly, no live stream is available but recordings should be available after the event.)

SAT 2023-02-04 and SUN 2023-02-05 — All Day

Software Freedom Conservancy Stand in Building K at the LB Solbosch Campus in Brussels.
Please join us!