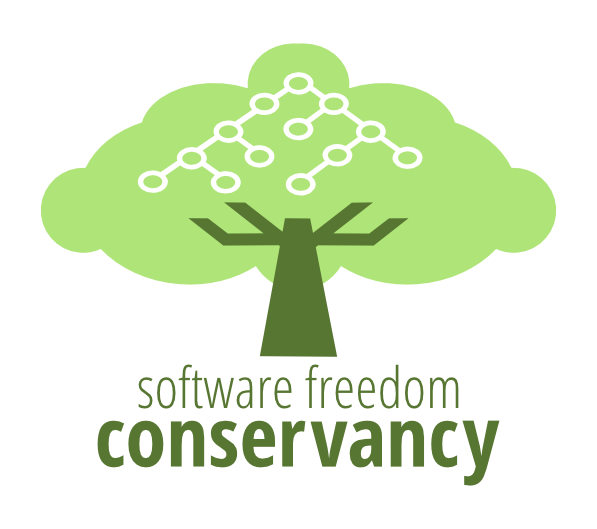 Conservancy is Hiring!
November 2, 2020
Software Freedom Conservancy is looking for a new employee with the special skills of working on a daily basis with FOSS projects and their leaders.
Conservancy is a resourceful, non-profit organization dedicated to helping people take control of their computing experience by growing the software freedom movement, supporting community-driven alternatives to proprietary software and defending free software builders with practical initiatives. Conservancy believes that the future of software should be for everyone. Our organization is involved in every area of the software freedom community: from handling bookkeeping and accounting; to license analysis, compliance, education, and enforcement; to project and community mentorship; to administration and devops work for and with our member projects; to software development in strategic areas.
We are seeking a full-time employee who can help us with several important areas in our organization. Accordingly, we are able to tailor the position for the right candidate and expect that person to grow and develop along with the organization.
This is a full time salaried position with benefits (including health insurance and paid time off), working remotely. Ideally, this employee would be in a timezone congruent with the continental United States. Excellent fluency in English, both oral and written, is required. You must also be extremely detail-oriented. This position will pay commensurate with experience, but will be a typical salary for charities in smaller US cities. A laptop running free software will be provided. Conservancy employees are never required to use or write non-FOSS as part of their job.
Job description
While the items below encompass many different roles, we welcome applications that focus on whatever areas match the applicant's skills and past experience best, including some of the following critical areas:
Communication: writing blogposts and other public materials, managing correspondence internally and externally with FOSS projects and the community. Willingness and ability to communicate clearly the organization's agenda, plans, and successes on many different platforms. Recognize from staff and contractor reports items for promotion and capitalize quickly on those opportunities.
Fundraising: helping us run our donation campaigns (from conception through execution), supporting relationships with donors (including running our Supporter program), pursuing opportunities for grant funding ambitiously.
Event organization (when events can be safely held): organizing up to multi-day, multi-track events with thousands of attendees, managing contractors who help handle such events. Until COVID-19 situation improves, figuring out how we can best do such events online and help our projects do them.
Administration: engaging in administrative duties and tasks including tracking obligations to third parties, data entry, mail, HR tasks, ordering supplies, and organizing various activities in support of Conservancy's mission. This stuff is no fun, but we all share this work here at our small organization, and we seek someone who fits well with our team to pitch in when the need arises.
Briefing staff daily: following all the news, events, details and, well, drama in FOSS communities, figuring out what parts of Conservancy staff needs to know, and plan and propose ideas for what we can do to help or improve any given situation.
For interested candidates, there is also the opportunity to work on copyleft compliance, public speaking, supporting Conservancy's member projects and participating in advocacy, education and policy work.
This is a unique opportunity for a highly-skilled tech non-profit employee to create a position that most fits their background while assisting a dynamic tech charity.
Applications can be submitted via email to jobs@sfconservancy.org. Please include a resume or CV, cover letter, short writing sample and/or links to published work online, such as articles, free software contributions, or conference presentation videos. All materials must be in a file format that can be easily viewed with free software, such as a PDF viewable by Evince, Text, or LibreOffice format.
We are open to candidates of a variety of backgrounds and experience levels. We are uncompromising in our mission and values, and happy to train a high- potential but less experienced candidate.