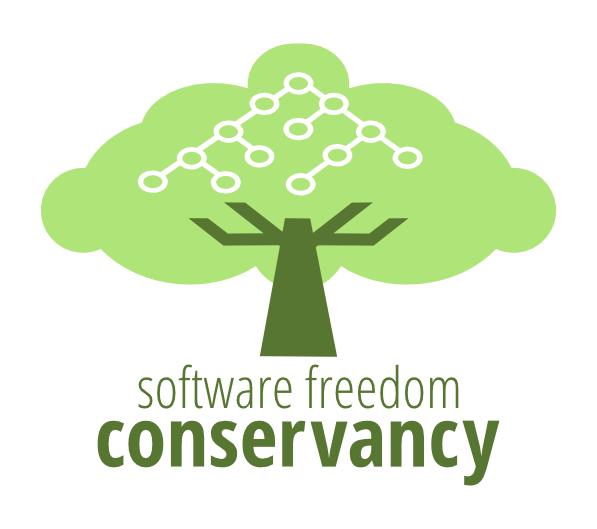 Conservancy Adds Expanded Section To Copyleft Guide On GPLv2 Irrevocability
September 26, 2018
In discussion of the Linux project's new Code of Conduct, a few people have suggested that contributors who reject the Code of Conduct might disrupt Linux licensing in response. This seems unlikely to most, but to ensure that uncertainty around this issue casts no shadow over contributions to GPLv2 works, Conservancy engaged our outside counsel, Pamela Chestek, to update the Copyleft and the GNU General Public License: A Comprehensive Tutorial and Guide (called the Copyleft Guide for short) on copyleft.org to clarify this issue.

Copyleft.org is an initiative that fosters a collaborative community to share and improve information about copyleft licenses (especially the GNU General Public License (GPL)) and best compliance practices for those licenses. It's primary output is the Copyleft Guide, an extensive 157 page tutorial on GPL and other forms of copyleft licensing, available as an online book and as a PDF.
Today, a new section in the Guide explains GPLv2's safeguards to prevent the very scenario recently contemplated. In particular, a contributor may only modify the software and distribute that contribution if they have agreed to the full text of the GPLv2. ("By modifying or distributing the Program… you indicate your acceptance of this License to do so, and all its terms and conditions for copying, distributing or modifying the Program or works based on it.") Part of the grant from the contributor is an irrevocable license to that person's contribution, provided that the downstream user complies with the conditions on the license grant. ("Parties who have received copies, or rights, from you under this License will not have their licenses terminated so long as such parties remain in full compliance."). The contributor is, of course, free to make no future grants, but they can't withdraw past grants. The Guide's new section also explains how promissory estoppel is an additional legal safeguard ensuring the withdrawal of permission will not disrupt the use of those who rely on the software.
The Copyleft Guide is itself licensed under a copyleft license, currently CC BY SA 4.0. Experts, lawyers and anyone else interested in copyleft are welcome to help improve it, via Conservancy's Kallithea instance, or on Github.