January 3, 2020
We're very excited to welcome Allison Randal to Conservancy's Board of Directors. When it comes to free and open source software, there are few people who have had so much experience in so many different ways. Over the last 30 years, she has taken on projects that became instrumental in welcoming more people to the software freedom cause. She's made numerous critical technical contributions in addition to her impressive leadership contributions. She's also worked hard to get folks from very different organizations to collaborate on languages, licensing and events. We're very lucky that Randal has chosen to bring her uniquely broad and historical perspective to her work as a Conservancy Director.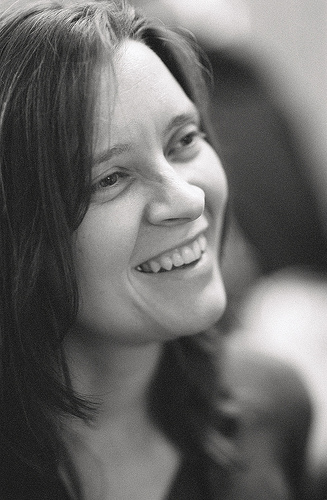 Photo by Evan Carroll, available under the CC.BY.SA 2.0 License
Randal is a board member at the Perl Foundation, a board member at the OpenStack Foundation, and co-founder of the FLOSS Foundations group for free software community leaders. At various points in the past she has served as president of the Open Source Initiative, president of the Perl Foundation, board member of the Python Software Foundation, chairman of the Parrot Foundation, chief architect of the Parrot virtual machine, Open Source Evangelist at O'Reilly Media, conference chair of OSCON, Technical Architect of Ubuntu, Open Source Advisor at Canonical, Distinguished Technologist and Open Source Strategist at HP, and Distinguished Engineer at SUSE. She collaborates in the Debian project, and is currently taking a mid-career research sabbatical at the University of Cambridge. While on sabbatical, she has been teaching computer science.
When asked for a quote, Randal's first response was,"The problem with writing a quote [about Conservancy] is that I have so much to say that it doesn't fit in a quote!" Randal went on to describe her longtime appreciation of Conservancy's work. She highlighted our multifaceted approach, "Conservancy's work is important to the free software ecosystem in so many ways that I have a hard time condensing it down to a few words, but the big three for me are diversity outreach, providing a healthy home for free software projects, and steadfast advocacy and defense of user freedoms."
"We are so glad we can welcome someone who is as accomplished as Allison onto our board," said Conservancy's Executive Director, Karen Sandler. "There are few people who have Allison's commitment to software freedom let alone who have such impressive technical expertise and governance experience. Conservancy is at critical point in 2020. We have exciting plans and significant challenges ahead. We are glad that our board represents such a breadth of thoughtful and experienced leadership to help set the course."
About Conservancy
Conservancy is a resourceful, non-profit organization dedicated to helping people take control of their computing experience by growing the software freedom movement, supporting community-driven alternatives to proprietary software and defending free software builders with practical initiatives. Conservancy believes that the future of software should be for everyone.